The Best 7 Detangling Brushes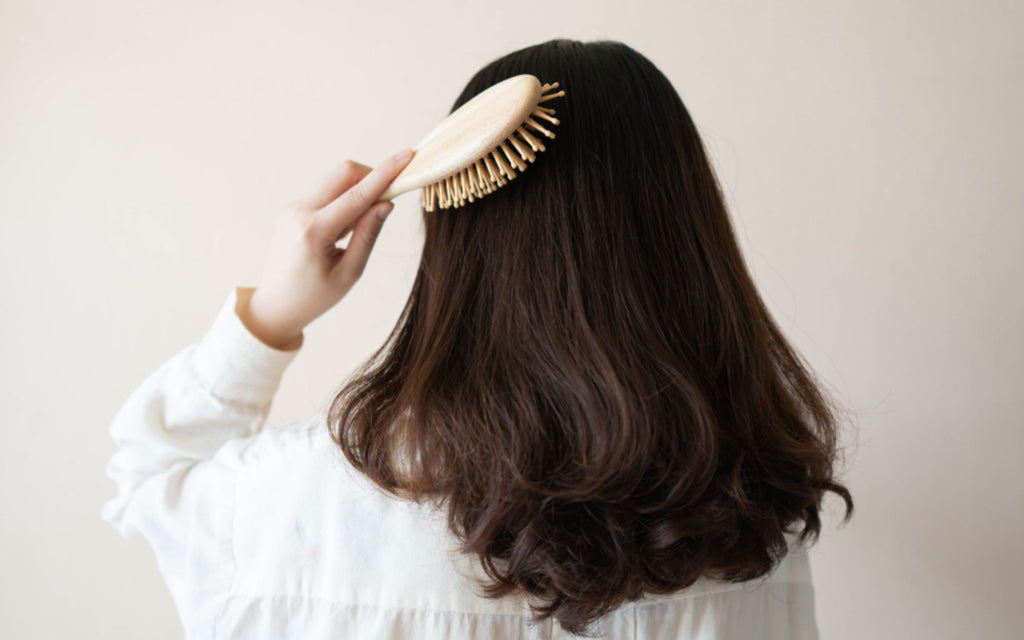 The alarm clock goes off, and you slowly lift your head from the comfort of the pillows to hit the snooze button. You know that you should get up and start the day, but the bed is so comfy! Apart from that, you haven't washed your hair in a couple of days, and the thought of tackling washing, rinsing, and detangling makes you pull the covers a little higher over your head.
We've all been there—dying to put on a cute hairstyle, but one hour of washing, drying, brushing, straightening, and styling stands in our way. While drying is no easy task, it's relatively painless and straightforward. On the other hand, Untangling can be painful and leave you wondering if you have any hair left on your head or if you've pulled it all out with your brush!
To help you with your self-care routines, we've compiled the six best detangling brushes for people of any hair type. Read on to find out which detangling brush works best for your hair!
The Best All-Around Brush
VOLOOM's Knot-A-Problem Detangling Kit is the best all-around kit to get those problematic knots out of your hair. The concave/convex structure of the brush head allows the brush to mold itself to the shape of your head as you're brushing. The dual-brush type also works to untangle both big and small knots out of your hair simultaneously. Finally, the Very Airy spray protects your hair from heat and conditions it while brushing for easy de-knotting.
For Curly and Wavy Hair 
The Farmar Detangling Brush is a fantastic hair brush for curly and wavy hair. The bristles on this hairbrush are super flexible, which is absolutely necessary for anyone with wavy or curly hair. Instead of pulling the knots out of your hair, it will gently work the knots loose with minimal pulling and shedding. This brush works very quickly, so you can also save some time on one of the most time-intensive parts of your hair care routine. The best part? It's only $10!
For Natural Hair 
For Natural hair, the Red Detangler Brush by Felicia Leatherwood is the best option. This sturdy detangling brush was designed by Felicia Leatherwood, a natural hair expert. This detangling brush is designed with widely-spaced bristles to tease out the most stubborn knots. Its low-profile design also makes it easy to pack when traveling. 
For Thick Hair 
For ladies with thick hair, the Tangle Teezer Ultimate Detangler is sure to delight! This amazing brush is tough enough to undo any knot and gentle enough to keep you smiling while brushing. In addition, this detangling brush features a tiered bristle structure (one short and one long) to minimize shedding and hair-pulling. The base is also extra wide to reduce the amount of pressure on any given strand of hair. 
For Thin and Fine Hair 
Women with thin and fine hair are most concerned with keeping shedding to a minimum. To help you untangle your fine or thin hair, we recommend the Manta Hairbrush. Tim Binnington created this brush for his wife, who was undergoing chemotherapy at the time, to prevent her hair from falling out. The silicone base is ergonomically designed to fit snugly in the palm of your hand. The soft material molds to the shape of your head while gently detangling and massaging your head at the same time.
For Long Hair
Courtesy of Yusef
Women with long hair can spend hours brushing and smoothing out all the knots. Our favorite detangling brush for women with long hair is definitely the Y by Yusef Cushion Paddle Brush. The famous Yusuf Williams created this brush to cut your brushing time in half. You already spend enough time washing and drying, and you don't need to spend extra hours detangling! The broad base of this brush is ideal for long and even thick hair. As an added benefit, the handle end of the brush comes with a parting tool so that you can easily part and divide your hair as you're brushing.
For Short Hair 
For short hair, the best detangling brush is certainly the Tangle Buster Brush. This versatile little brush strikes the delicate balance between effectiveness and gentleness. The brush head is comprised of individual plastic rows, which give the brush some flexibility to work the knots out of your hair. This flexibility helps move and massage knots out of your hair instead of pulling them out.
Conclusion
Getting the knots out of our hair is one of our least favorite parts of our hair care routines. However, a good, sturdy brush designed to work with your hair can go a long way toward making brushing more enjoyable. VOLOOM offers some of the best hair care products on the market that can not only help you with brushing and detangling but also with drying and volumizing. Check out our products page to see all of the different hair care tools that women around the country are falling in love with!
---