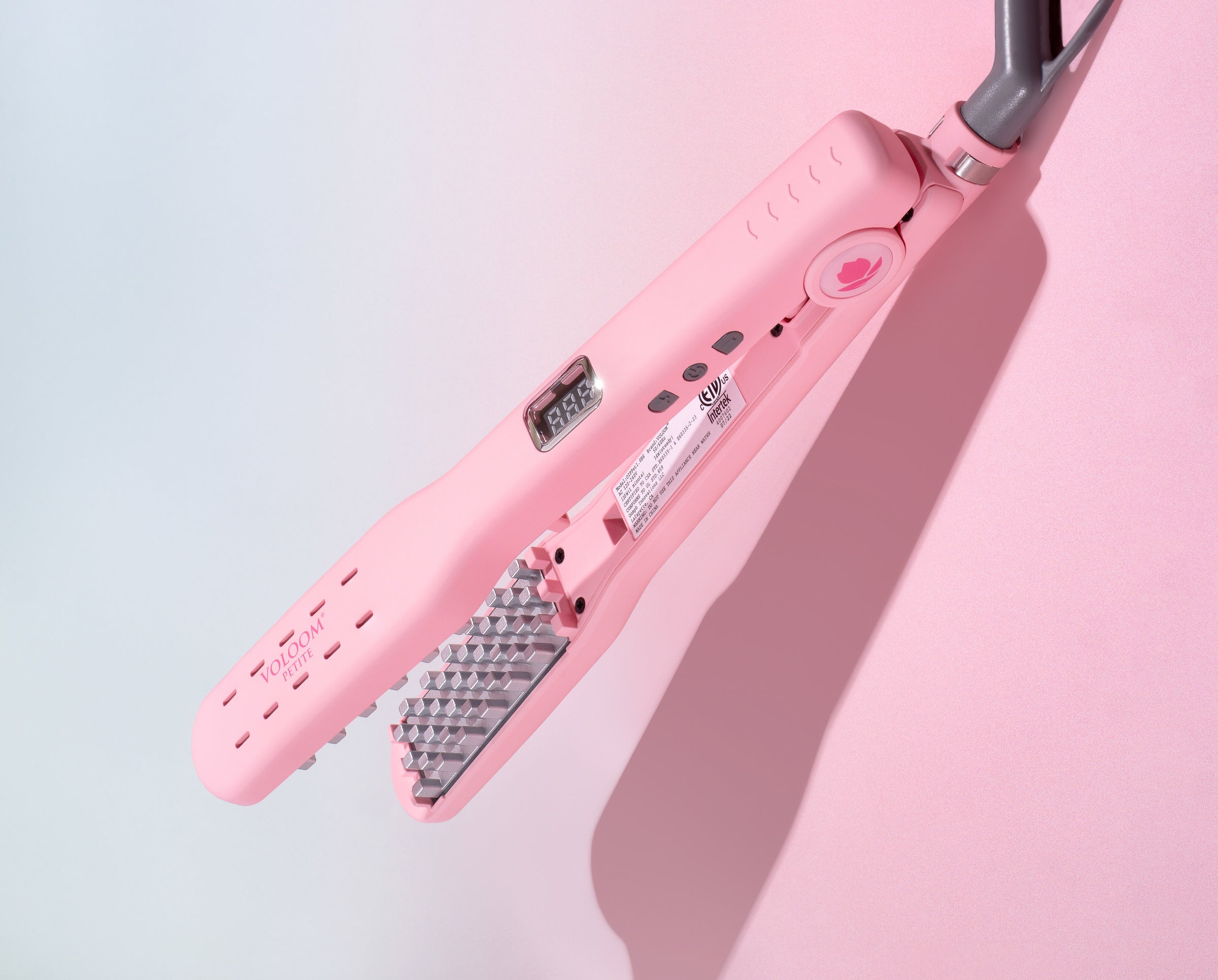 About VOLOOM Volumizing iron
It's not a curling iron. It's not a flat iron. It's a revolutionary new kind of hair tool, unlike any ever invented. VOLOOM is THE FIRST HAIR VOLUMIZING IRON, and it was designed specifically to add huge volume to hair. You've never seen your hair look so full, bouncy, and well, VOLOOMinous! Even if you have fine, thin or aging hair, this is the hair volumizer for you. The secret to VOLOOM is in the patented plates. Used in the under-layers of hair, VOLOOM creates hidden volumizing structure – or "volume pockets" – that lift the top layers up and away from the scalp. By lifting and separating individual hairs, VOLOOM creates that sexy mane of hair you've always wanted.
Lush hair volume in minutes
Just take any style, and as a finishing step on dry hair, add VOLOOM! It takes just minutes and it's so easy, anyone can do it. With VOLOOM, the volume is heat-locked into your hair, so it lasts for days! And VOLOOM is actually healthier for your hair than your regular routine. Here's why: VOLOOM is designed to be used only on the hair near the scalp that is rich in natural protective oils – your own natural heat protection. Unlike other hot tools, it is never pulled through the hair or used on the ends of hair most prone to damage. Plus, VOLOOM has protective ceramic-coated plates, as well as ionic technology that helps seal the hair cuticle and protect it from damage.
Shampoo Less Often & Hair Still Looks Volumized
You will also find that you need to shampoo, color, and heat-style your hair less often with VOLOOM, causing less damage to your hair. With VOLOOM, you'll easily go extra days between shampoos because your hair is never flat! That's why, over time, your hair should actually get healthier with VOLOOM! And VOLOOM is an anti-aging miracle. It takes years off your appearance by lifting hair up and away from your scalp and face. Use VOLOOM any time you want to add lush, full, lasting volume to your hair -- after shampooing and styling, after a workout, or before an evening out. VOLOOM ends bed-head, hat-head and gym-head, by fluffing up flat spots, getting rid of cowlicks creating a more flattering, full silhouette. Use VOLOOM to add grip and holding power to updos or add height and a finished look to ponytail styles. Huge volume that lasts. Isn't that what everyone wants? Get it with VOLOOM. Want more proof that VOLOOM is THE tool to use for hair volume? Read what what beauty experts are saying about VOLOOM!
Brooke The Stylist shows us how to use the voloom volumizing hair iron
Watch this short video to quickly learn the ins and outs of using voloom. Once you've mastered the basics, check out our hints and tips page to learn more about styling for your specific type of hair, or take our quiz to find the perfect products for your hair.
Take Our Quiz
★★★★★

OMG…this product really delivers...this product is wonderful and lasts for days. Very easy to use…style your hair as usual and then use the Voloom…I absolutely love it and would totally recommend for anyone with thin hair. Thank you Voloom!!!!


LAWAGS
★★★★★

Instead of purchasing a hair piece for the crown of my head to add volume and height to my hairstyle, my hairdresser suggested Voloom. It is PERFECT. Does the trick without all the back-combing.

Terry Bird
★★★★★

I have really silky soft long Asian hair, I know, a real curse right? Its great except for the fact that my hair is SO flat. I used the voloom and it held crazy volume for 2 whole days. I was FLOORED. If this was $800 I would still pay for it.

CPH93
★★★★★

I have thinning and baby fine hair and ordered the smallest one. It works terrifically! It's easy and fast to use. It totally adds tons of volume to my head of hair, and it's true on how it stays fluffy and clean for days. So glad I took a chance on it!

Marta Farlin
★★★★★

I normally don't get this excited about hair tools but I try them all. I'm always looking for the one thing that does exactly what it says it does. Well this is it! I'm so, so happy! It heats up super fast.

Nancy Taylor
Great features. Great hair day.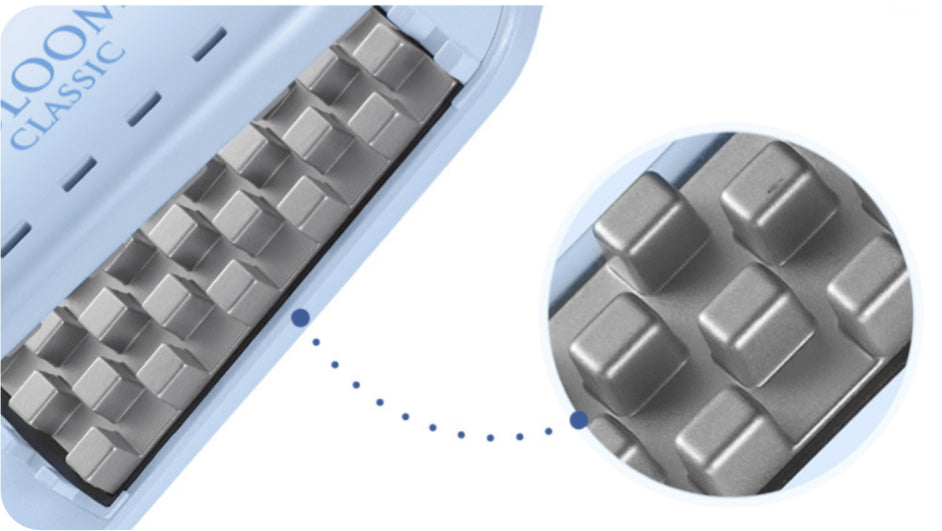 Patented Plate Design
Patented checkerboard design gently creates natural looking structure to lift hair up and away from scalp.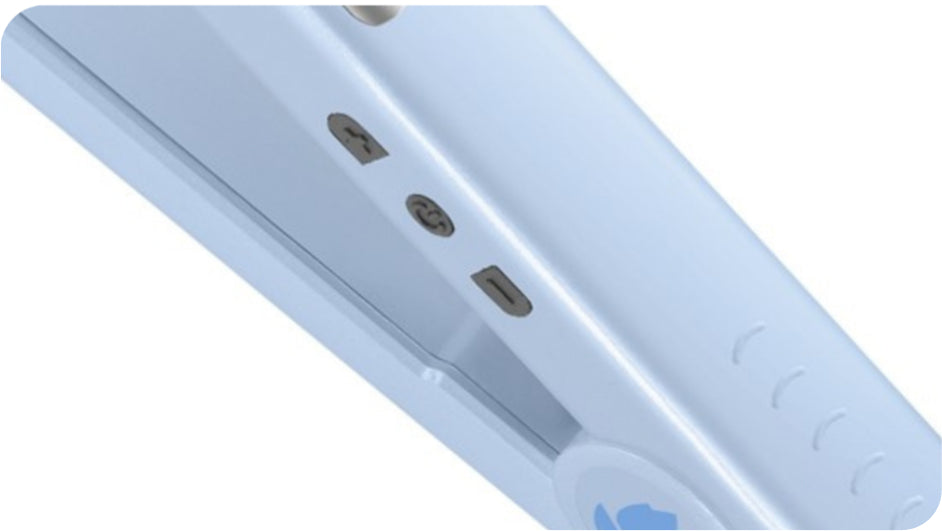 Auto Shut Off
All VOLOOM irons have a locking mechanism and will automatically shut off after 30 minutes. We always recommend users manually shut off the iron and unplug after use.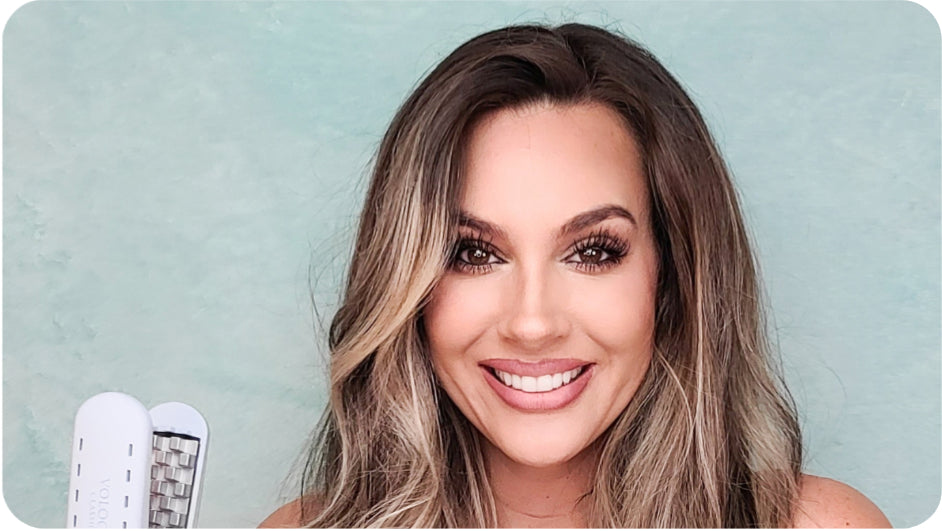 Lasting Volume
Beveled raised platforms create major lasting volume without gels, sprays or mousses.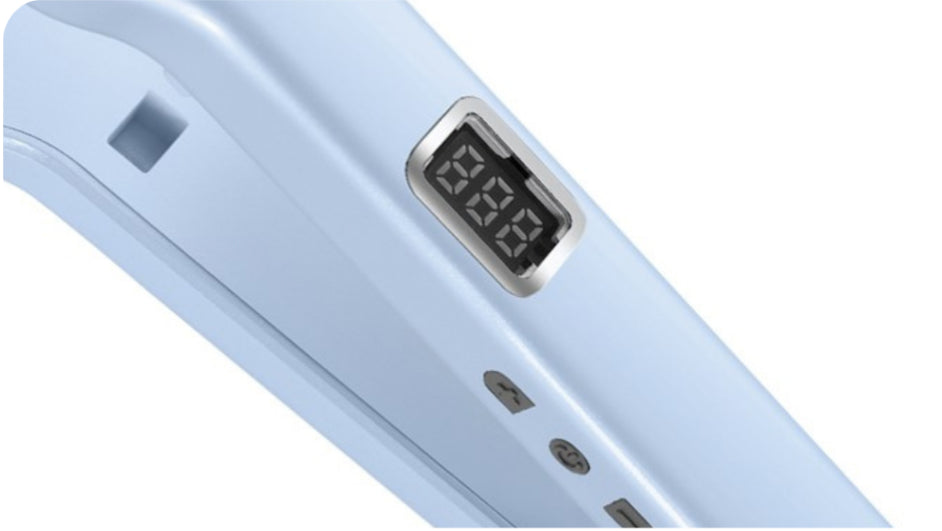 Adjustable Temperature Control
Adjustable temperature settings, in 5˚ increments, from 220˚F to 395˚F allows you to experiment and find what temperature works best for your unique hair.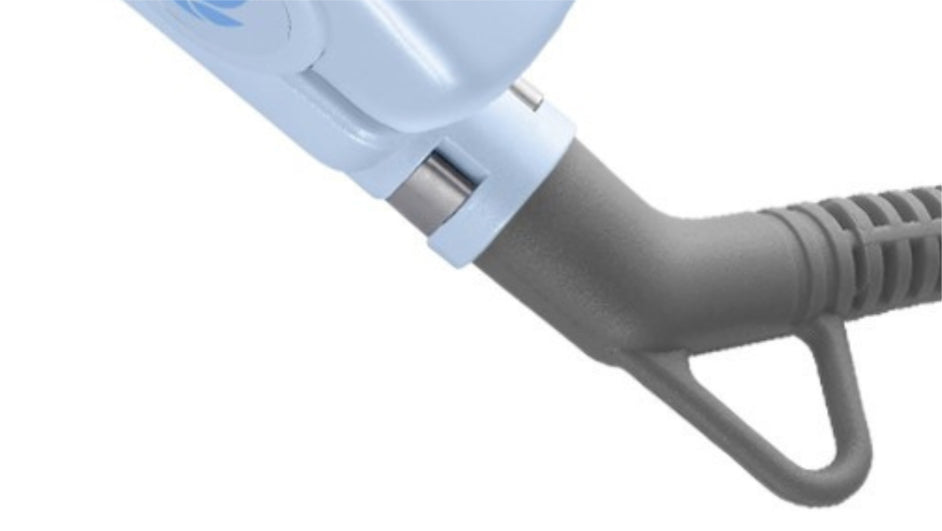 360˚ Swivel Cord & Dual Voltage
The 8 foot, 360-degree swivel cord allows for flexibility and easy styling anywhere. All VOLOOM irons have dual voltage (120V/240V) for international use.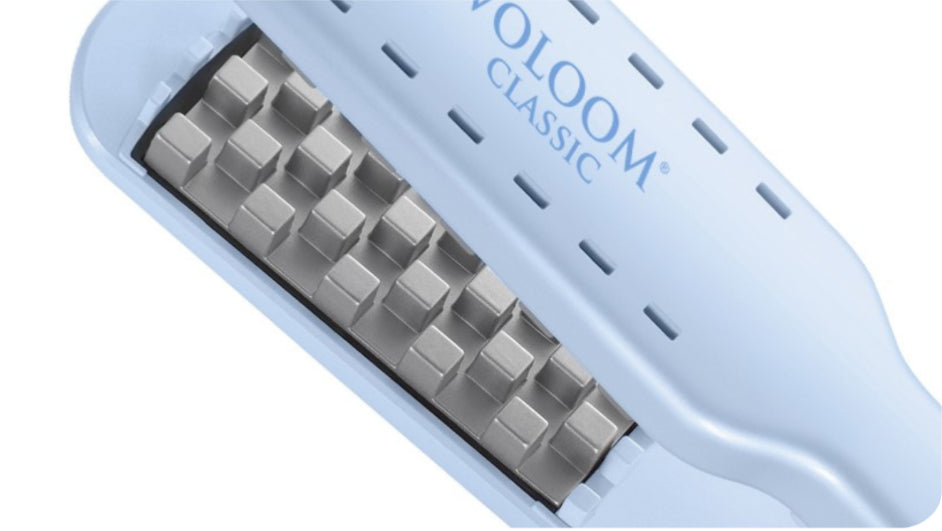 Ceramic Plates
High quality ceramic coated plates allow for uniform heating and smooth styling.
find the right voloom
Take Our Quick Quiz
Take our three question quiz to find the best VOLOOM volume iron for your hair type. When used together with our Very Airy line of hair products, you'll achieve long-lasting naturally voluminous hair in minutes.