How to Get Waves With Straight Hair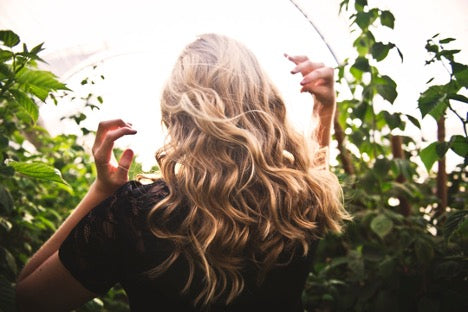 Do you ever look in the mirror and wish your straight hair was wavy? Having waves in your hair from time to time is fun.
A style change can lift your spirits and add some versatility to your everyday look. Waves look great with any face shape, hair color, or hair type.
Cool, effortless-looking waves are beautiful for the summer or any month of the year. If you're ready for wavy hair but aren't sure how to get waves with straight hair, we can help.
Here's a guide to getting the wavy hairstyle you've always wanted.
Use a Moisturizing Shampoo
The first step to beautiful waves is a good shampoo. Get your hair wet and apply a rich moisturizing shampoo.
Your best bet is a shampoo with natural ingredients. Don't try to shampoo your hair every day.
Every other day or even less often is best. This allows your hair to rest and produce natural oils.
A good tip is to use less shampoo than you probably use ordinarily. A dime's worth of shampoo is all you need. 
Rub it through your hands and into your hair, moving down to the roots. Using less shampoo creates less lather, but it cleans your hair without leaving excess residue behind.
Use Conditioner
After shampooing, be sure to apply conditioner. Although you want to use less shampoo, you should double the amount of conditioner you usually apply.
Cover all of your hair with conditioner and rub it in. Your hair should feel slippery.
Use your fingers to detangle your hair. Once your hair is saturated with conditioner and detangled, be sure to rinse thoroughly.
Do a final rinse with cold water. This helps keep your hair shiny and hydrated to hold your beachy waves.
Try Leave-in Conditioner
After your shower, squeeze out excess water from your hair. Apply a small amount of leave-in conditioner, especially around the ends of your hair.
This helps moisturize your hair and lock the moisture in. It eliminates any flyaways and frizz too.
The result is healthy, shiny hair that's ready for waves.
Choose Your Method for Creating Waves 
You may not have been born with wavy hair. The good news is you can still have the waves you want with just a little effort.
There are a variety of methods for achieving waves. Some involve heat, and some don't. You may want to try a variety of methods to see what works best for your hair.
T-Shirt Method
This may sound crazy, but it works! Any piece of material or fabric will do.
Take a sheet of fabric or cut up a t-shirt and roll it into a tube-like shape. Fold the fabric into a "u" shape. Wrap a one to two-inch section of your hair around the fabric in a figure-eight motion.
Use thin sections to create tight waves and bigger sections for a looser look. While your hair is wrapped, blow it dry on low heat. This will help activate the waves.
Leave your hair wrapped up for an additional 10 minutes or longer (even overnight). Remove the wrap and enjoy your loose, beautiful waves.
Finger Waves
If you don't have hair tools on hand, you can use your fingers to create pretty waves.
Apply a styling cream first. Then, wrap a one to two-inch section around your finger in an upwards motion. 
Use a pin curl to clip the curl. Blow dry on low heat to help activate the waves.
Leave your hair clipped for 30 minutes. Then, remove all the clips and comb or brush out your hair into soft, loose waves.
Use a Straightener
Did you know you can use a straightener for more than just straightening? You can use it for a variety of styles, including beachy waves.
The key is using the right styling products and the right technique. Whenever you use a straightener or any type of heat on your hair, be sure to use a heat protectant first.
A flat iron straightener works for most hair lengths, including straight hair. If your hair is extremely curly or kinky, it's a good idea to straighten it first and then curl it.
If you have damaged hair or your hair is prone to damage, don't forget the heat protectant. Use it generously or opt for a heat-free method for achieving healthy, luscious waves.
Try a Curling Iron
Using a curling iron to achieve waves is a standard method that many stylists use. Before you start, be sure you have the right-sized curling iron for the job.
A barrel-sized curling iron works well for loose waves or curls. If you have medium to long hair, opt for a 1.25 to 1.5-inch barrel.
For shorter hair, a one-inch barrel may be best. A pro tip is to alternate the direction of the curl as you move from front to back. 
This helps the waves appear natural and not too uniform or perfect-looking. If your hair is naturally straight, use some flexible-hold hairspray to help your waves last longer.
Opt for a Volumizing Iron
If your hair is flat and lifeless, a volumizing iron can help you achieve the style you're longing for. The VOLOOM isn't a curling iron or a flat iron.
It's a volumizing hair iron that can add great volume to your hair. If your hair is thin or time has dampened its shine, VOLOOM helps lift the layers of your hair away from the scalp. 
Although VOLOOM can't create waves, it can help your hair look fuller and more luscious in minutes. VOLOOM is designed for the hair near your scalp.
This hair is rich in natural oils that provide natural heat protection. VOLOOM is gentle and designed to protect your hair.
Its ionic technology and ceramic-coated plates help seal your hair cuticles and protect them from heat damage. After you use VOLOOM for a while, you may notice less of a need for frequent shampoos or coloring.
With VOLOOM, your hair will appear fuller, bouncier, and lustrous with long-lasting volume.
Overnight Braids
For quick overnight waves, braid your hair before you go to sleep. This method is great for young girls or teens who want to experiment with wavy hair.
It's low-maintenance and perfect for damaged or overly-processed hair too. To achieve heatless waves, section your hair in half. 
Braid your hair when it's still slightly damp. You don't want to braid very wet hair, or you'll wake up with matted strands.
Leave your braids in while you sleep and wake up to soft, loose waves in the morning. Another option besides braiding is to twist your hair up into two buns.
Secure the buns with silk scrunchies. Silk is gentle for hair and won't cause breakage like hair ties do. 
In the morning, let down the buns, tousle your hair, and use a bit of flexible-hold hairspray to hold the style.
Sea Salt Spray
Sea salt spray is a popular product for achieving impromptu waves without going to the beach. The product mimics what salt water does to your hair.
To enhance the natural curls or waves of your hair, spritz on some sea salt spray and scrunch your hair. This will help add volume and texture to your waves.
The result is pretty beach waves that last all day. If you have super straight hair, amp up your waves using any of the heat methods, plus a spritz of sea salt spray at the end.
Wave-Enhancing Cream or Spray
If you're not a fan of sea salt spray and want something more with a smoothing effect, try a wave-enhancing cream or spray for silkier waves.
These products work wonders for creating silky, hydrated, tousled waves. For a bit more volume, use a texturizing spray on dry waves. 
If your hair is dry or naturally curly, try using a salt-free wave enhancer plus a sea salt spray to give your hair extra hydration and frizz control. 
How to Get Waves With Straight Hair
If you've wondered how to get waves with straight hair, you should know it's possible. There are many ways you can get soft bouncy waves that last.
In today's beauty industry, there are a variety of products, tools, and styling methods available to help you achieve gorgeous waves for a special date night, weekend away, or any day of the week.
Be sure to use the right moisturizing shampoo and quality products to condition and nourish your hair. Choose the styling method that works best for your hair.
You can use VOLOOM volumizing iron and styling products any time you want to add lush, full, lasting volume to your hair. 
Before you go, be sure to check out our quality VOLOOM hair care products.
---