How to Curl Hair With a Straightener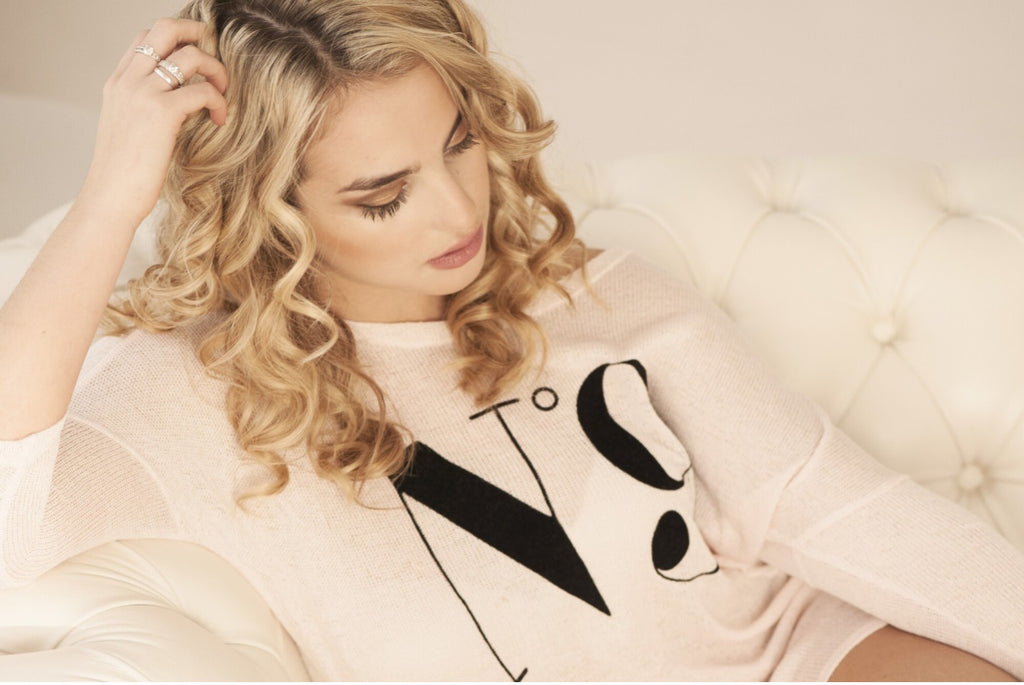 For 2023, we want to bring back the healthy, voluminous, and classic looks from the '70s. We'll add modern twists and layers to give it a more updated feel. Think of voluminous curls as the centerpiece of the look.
Ever wanted to rock the best curls but don't know how? 
If you're wondering how to curl hair with a straightener, this article is for you. We've got the perfect solution to get you those lasting, beautiful curls without using a curling iron!
Don't waste your time on outdated methods. Discover the modern way to curl with just a straightener and some simple steps. 
With this guide, you can learn the basics of curling hair with a straightener and become an expert in no time! It's easy, effective, and produces stunning results that will last all night. Plus, it doesn't require any special tools or hours of practice, just your regular ol' trusty straightener. 
Get started right away by following our guide on how to curl your hair with a straightener. Use these tips to get the best look for '23!
How to Curl Hair With a Straightener
Whether you've got straight hair or a slight natural wave, sometimes you fancy a change. Perhaps for a night out, or a special occasion. You can easily create curly hair by following a few simple steps.
Step 1: Prep Your Hair
Before you start, make sure to wash and condition your hair. For the best results, blow-dry it so it's completely dry. If you have a natural wave, use products like a mousse or texturizing spray for added definition. This will help keep your curls in place throughout the night.
Then brush your hair and make sure it's free of tangles and knots and decide where you want your parting to be.
Step 2: Section Your Hair
Now, separate your hair into small sections to make it easier to curl. Make sure each section is thick enough so you don't miss any parts when curling.
We recommend going for 1-inch sections. However, play with the thickness to get the desired look. For looser waves, work with larger sections, and for tighter waves, go for slightly smaller sections of hair.
Step 3: Get Curling!
Take a section of hair in your hand and spritz it with some hairspray.
Press your straightener at the bottom of the section of hair and start to move it up towards the root as you twist the straightener so that your hair is wrapped around it.
Hold the straightener in place for a few seconds and then slowly release your hair from the straightener, letting the curl fall naturally.
Repeat this process until all of your hair is curled with the straightener.
Step 4: Finish Your Look
Finish by setting your curls with hairspray and some styling products to keep them looking perfect all night.
From here, you might want to pin it up into a style, add accessories, or simply let your bouncy curls flow.
How to Get More Subtle Curls With a Straightener
Depending on the look you're going for, you might be after a more subtle type of curl. If that's you, here is another technique you can try to curl your hair.
Follow steps one and two as we mentioned above.
Twist one section of hair. The tighter the twist, the tighter the curl will be. Then press your straighteners at the top of the twisted section and move down slowly.
Release the section, and you will have a more subtle curl.
Experiment with how tight you twist each section for different results.
How to Achieve Long-Lasting Results with a Straightener
To make sure your curls stay in place all night, use a good quality heat protectant spray on your hair before you start curling. This will help to prevent any damage from the heat and keep your curls looking great for longer.
It's also important to set the correct temperature when using a straightener - aim for around 300-350 degrees Fahrenheit (150-175 Celsius). This will help to ensure that the curls don't drop out throughout the night.
Finally, finish with a strong-hold hairspray to keep those curls in place for as long as possible! And there you have it - beautiful curls with your straightener. Enjoy your new look and rock it all night!
Tips and Tricks for Curling Your Hair
It takes a little bit of practice to use a flat iron to curl your hair perfectly. Here are some of our recommended tools and tricks to help you achieve that perfect look.
Avoid Kinks in Your Curls
To avoid getting bumpy hair while using a straightener, wrap your hair loosely around the straightener's plate. Use sections larger than 1 inch wide.
For creating waves, it's best to use a straightener with wider plates. A straightener with narrow plates creates more curves and is more likely to cause kinks.
Section Your Hair Evenly
Make sure you divide your hair into equal sections before wrapping it around the iron.
Be consistent in the tightness of each wrap to avoid uneven or mismatched curls.
Make Sure Your Curls Are Symmetrical
Curl your hair going away from your face. If you're curling your entire head, it's important to make sure each curl is of equal size and direction to achieve a symmetrical look. If you're always wrapping in a clockwise, or anticlockwise direction, this will look odd.
Start from one side at the back center, working your way to the front, and repeat on the other side wrapping in the opposite direction.
Use Hairspray
It's essential to finish with good-quality hairspray if you want your curls to last all night. Spritz the hairspray over your locks and brush through with your fingers to give them a fuller look.
But be careful not to go too over the top with hairspray. For starters, it can weigh your hair down, undoing all the work you have just done, and secondly, too much hairspray will make your curls too rigid and crispy.
Take Your Time
Don't rush the process of curling your hair, as it can take some time. Rush and you could end up with uneven curls or worse, burning your hair!
Take breaks in between to let the heat cool down and ensure that when you start to curl again, the iron is still warm enough to create perfect curls.
Increase Heat Gradually
Start at a low heat and gradually increase the temperature as needed. Most hair types will be okay between 190°C and 210°C, but if your hair is very thick or long you may want to use a higher temperature.
Be careful not to go too hot because this can damage your hair and cause it to become brittle. The best way to determine the right heat setting for you is to practice on small sections of your hair.
Heated tools dry out your hair, potentially causing it to break. To reduce the risk of hair damage, don't use a straightener on already-damaged hair, and apply heat for less than 5 seconds.
Use A Heat Protectant
Using heated styling devices doesn't necessarily mean causing damage to your hair. To avoid split and broken hair, it's important to use a heat protectant always.
Use a product that shields your hair from various styling tools, such as blow-dryers and straighteners. Find one that works on your hair type without weighing it down or that leaves any residue on your hair.
Keep the Straightening Iron Moving
To avoid burning your hair, make sure not to leave the straightener clamped for too long and keep it moving as you work it through your hair. Keeping the straightener in one place for too long will damage your hair.
Start Curls Near Your Eyes
To achieve a natural look while curling hair, it is recommended to begin curling at eye level rather than above or below it. Additionally, leaving one or two inches of hair out of the iron at the ends will also produce a wavy, natural style.
Benefits of Using a Straightener to Curl Hair
So why should you use a straightener to curl your hair instead of curling tongs? Here are some great benefits of using a straightening iron:
You can achieve a more natural look
It's quick and simple to do
You can choose from different sizes of curls or waves depending on the width of your straightener
It's easy to control the temperature
You can create different styles with one tool
You can take your straightener with you if you're traveling, so you don't need to pack any additional styling tools
Looking For More Great Styling Tips?
Curls can be tricky to master, at first, but once you have the knack, they are a quick and fun style to play around with. By using the tips above and following our guide on how to curl hair with a straightener, you'll be able to achieve beautiful curls in no time!
For more great styling tips, 
visit Voloom today
. We offer some of the best hair styling tools and advice around! Whether you're looking for some inspiration or advice, or just want to learn the basics of styling your hair, we've got it all.
---