Halloween Hairstyles to Inspire Your Costume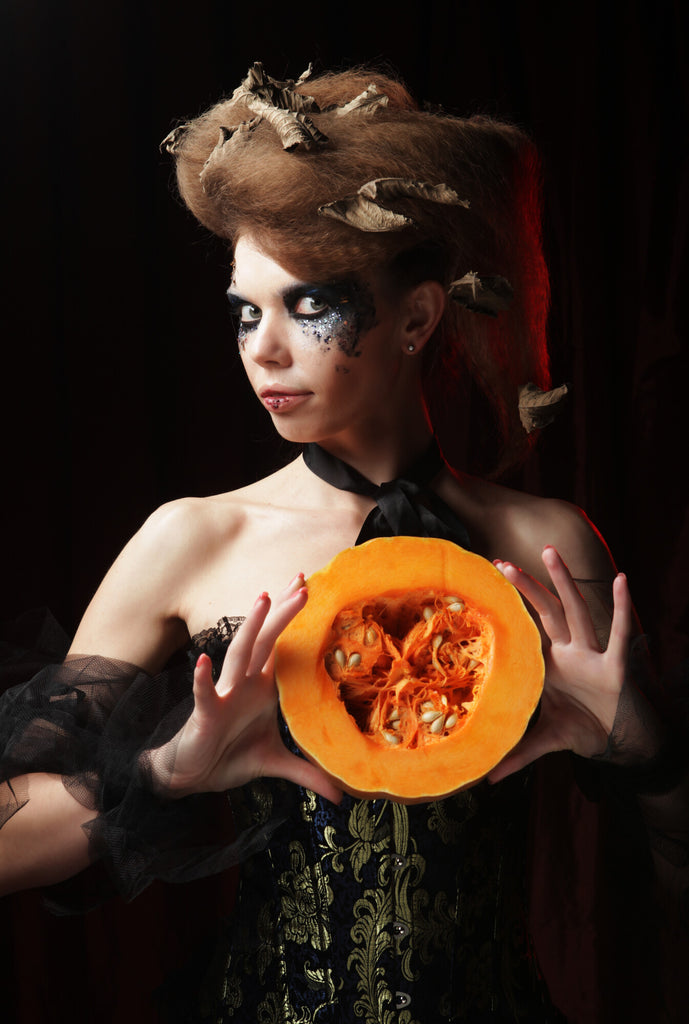 The concept of Halloween as we know it now originated with the festival of Samhain. The ancient Celts would light bonfires and wear costumes to ward off ghosts.
Samhain was celebrated at the end of summer once the harvest was done and signaled the beginning of the cold winter. During this time, winter was often associated with death, so the festivities were a way to try and ward off the ghosts of the dead.
These days Halloween centers more around Halloween costumes, trick-or-treating, and parties. With Halloween costumes, you get Halloween hairstyles that you can use to enhance your outfit or simply use the hairstyle as a costume on its own.
Halloween-themed hair makes for a great last-minute costume when you forget to plan ahead (or if you get invited to a party last minute!). There are some iconic hairstyles that can help you build a costume with what you have in your closet.
So, keep reading for Halloween hairstyles that can inspire your costume.
Frankenstein's Bride
Frankenstein's bride is a tried and true Halloween costume that is fairly simple to do. The main part of the costume is the hair and makeup.
To achieve this hairstyle, traditionally you'll need some dry shampoo, hairspray, a backcombing brush, and some white hair spray or paint. With VOLOOM, you don't need to backcomb your hair to achieve the needed volume (you also won't need to deal with detangling the rat's nest you get from backcombing afterward). When it comes to the bride of Frankenstein, the bigger and messier, the better.
You'll want to create a messy bun with lots of volume before you add the signature white streak. Remember, you're trying to look like a reanimated monster!
You can get some tips and tricks for creating voluminous hair that lasts here!
Rosie the Riveter
When it comes to costumes that are defined by iconic hairstyles, look no further than Rosie the Riveter! Rosie the Riveter is a universally recognized figure that makes for a fairly simple costume.
For this hairstyle, you'll need a red bandana or scarf. Simply wrap the fabric around your head and cinch it in a classic knot right at the center. For added flair, you can curl your hair and secure it with some hairspray to ensure your style lasts all night.
Now you simply need to master the iconic bicep curl pose before you are ready for the night!
Baby One More Time
Britney Spears's look in... Baby One More Time is a well-known look that you can achieve fairly easily.
For the hairstyle, you'll need to part your hair in the middle before creating two pigtail braids. If you have pink ribbons, you can add those at the top and bottom of the braid to pull the look together. Pair it with Britney's signature schoolgirl outfit, and you're all set!
Wednesday Addams
The Addams family rules Halloween. From monsters to walking hands, the Addams family has got you covered for Halloween. Not only does Wednesday's personality and character embody everything that is dark and spooky, but the costume is easy to put together!
Similar to Britney's hairstyle, you'll want to create two braids, but you want them to be as tight and clean as possible. You can even use some styling cream to help you capture Wednesday's fierce look.
Once your hair is ready, you just need a dark dress with a white collar to bring your Wednesday to life. Nobody will have to guess who you are as this simple costume is impossible to mess up.
Maleficent's Iconic Horns
If you're looking for a hairstyle that does all the talking for you, you should consider recreating Maleficent's horns with your hair. This look might take some practicing to get right, so don't only start ten minutes before you need to leave!
There are two ways to create this look. For the first version, you'll use something like rod rollers to form the base of the horn. Once the base is solid, you can wrap your hair around it until the base is completely covered.
The second method uses only your own hair, so if you have thin hair, it might not be the best option for you. For this version, you make two tiny buns on your head where the horns should go. Then using the hair at the crown of your head, you simply coil your hair around the buns to form horns.
For both versions, you'll need to pin the horns in place and use copious amounts of hairspray to ensure they stay put.
'80s Rockstar
When it comes to the 80s big hair is all you really need. For this look, you'll want to create some serious volume and even add some curls. Your VOLOOM will also be your friend when it comes to this costume.
For this look, you simply need to make your hair as big as possible without making it look completely like a bird's nest. From there, you just need to wear some fishnet tights and some form of leather to complete to outfit.
Halloween Hairstyles Made Easy
Halloween hairstyles can make or break a costume if you take the time to do it right. If you're dressing up as a character, chances are they have a signature hairstyle that you'll need to recreate to embody the character fully. Plus, Halloween-themed hair can be a costume in and of itself if you don't feel like dressing up or doing special makeup.
If you're looking for volume that lasts for days, consider using our hair volumizing tools. Achieve the perfect look for your Halloween costume with VOLOOM hair products.
---